Company
& Vision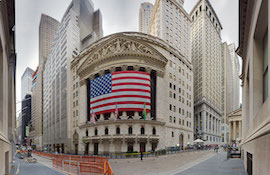 Stockwebtrading.com.
We have developed an effective strategy that has been designed for those people who want to obtain substantial earnings through a methodic system that is easy to use and that has achieved important returns since year 2012.It uses objective criteria to determine the prices in which to open and close positions, which means our system is 100% mechanical and guarantee that no emotions are involved in the decision process.
More info
Why
Choose Us
TESTIMONIALS.
" well so far yo have been pretty spot on! I hope you stay busy and continue this service.. your returns are great.. ." Tom Smith - Florida
More info
Exceptional
Flexibility

Just need a few minutes in front of the market.
You just need a few minutes in front of your computer every day to place the limit and stop loss orders, we send daily recommendations by email the nught before.
More info
System Highlights
Our system's objective is to enable you to invest in the Stock Market!
Our system's goal is to enable you to invest in the Stock Market, with a successful system with which you can obtain high returns to increase your portfolio.Our aim is for you to increase your earnings through our system's lucrative results. the system trades a maximum of 6 open positions at a time, each position has a target and stop loss to limit the risk involved in trading.
Liquid
Stocks
liquid stocks from the us Market
nasdaq and nyse.
The system trades liquid stocks from Nyse and NASDAQ as well, you could still easily buy or sell your position due to the fact that so many other people are trading in the stock every day.You should get same or close results, there should not be any problem with the fills..
AutoTrading Service:


Stable
Performance
up to 1000% in cumulative performance since 2012
an average of 33% per year .
Based on a basket portfolio by NYSE and NASDAQ markets the system selected a maximum of 6 open position at one time, it opens the trade at a limit entry price and closes at target or stop loss we provide.

Subscribe to
Our Newsletter